CELESTE SIMPSON | FOUNDER AND CREATIVE DIRECTOR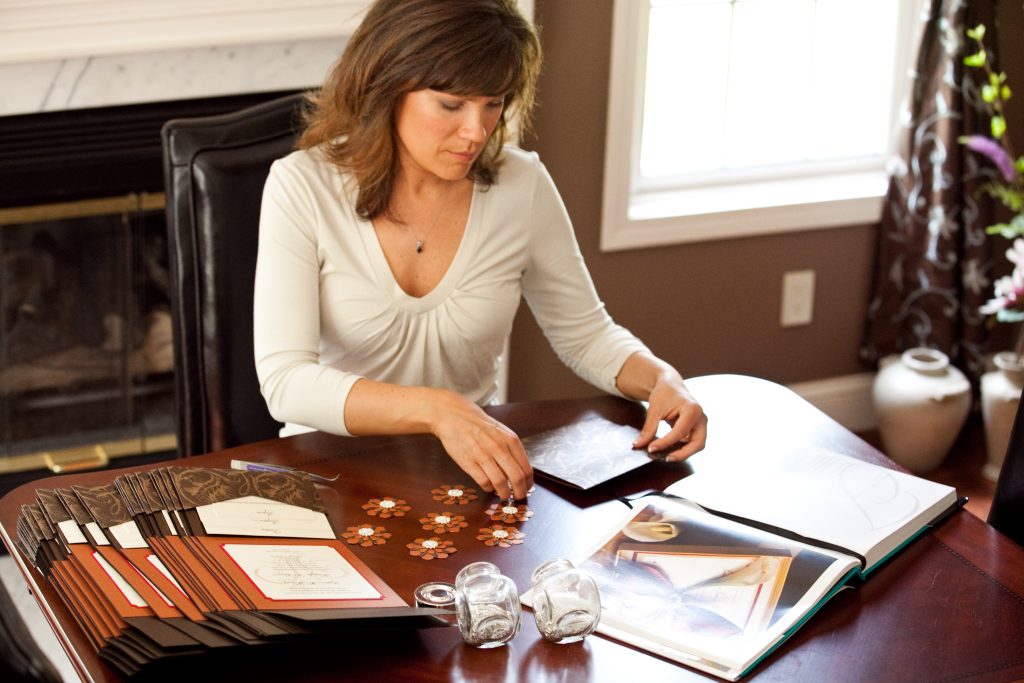 Impress Me Designs is a New England boutique invitation studio specializing in custom design. We are located in Southern New Hampshire, but ship worldwide. Our stationery has captured the attention of couples getting married, individuals celebrating monumental birthdays, anniversaries, Bar and Bat Mitzvahs and have even polished up corporate events. We've worked with clients from around the globe, including a few well-known celebrities that have called upon our talents which included a presidential candidate!
We pride ourselves in creating custom invitations and stationery that is unique to each of our clients and their event and use the highest quality of materials, papers and print methods, such as Off-set, Letterpress, Foil, laser-cutting, and digital. Each invitation is hand-crafted one-by-one and treated with delicate care.
We look forward to designing a stationery suite that is unique to you and will impress your guests long after your event!
The possibilities are endless for invitation and stationery design and each design is unique in itself. Therefore the cost of our custom stationery varies. Pricing is based on the materials used, the complexity of the design and the print method you select as well as any embellishments that you would like to adorn your custom invitation such as Swarovski crystals, pearls, satin ribbon, lace and list goes on. However, to give you a guideline of where we start, you can expect 100 digital flat print wedding invitation suite to start at $1,600; and 100 letterpress or engraved wedding invitation suite will start at $3,600.
A wedding invitation suite includes: invitation, outer mailing envelope, rsvp card, rsvp envelope and one other insert of your choice, such as reception card or accommodations/directions card. You may define that insert that is best suited to your invited guests.
Print methods we offer are: