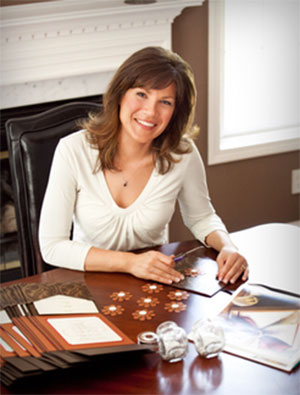 FOUNDER AND LEAD DESIGNER
I
mpress Me Designs is the creation of invitation designer and owner, Celeste Simpson. Her ingenuity and flair for the original have made her one of New England's premiere invitation designers.
Celeste takes tremendous pride in the quality of her work. You can see that by how meticulously and carefully she hand assembles each and every invitation she creates. Her passion for design and years of experience are evident in each and every one of her rich creations.
Allow Celeste and the outstanding production team she has assembled at Impress Me Designs to put their creativity to work when crafting a very special invitation for your very special event.